Should children's books rhyme?
---
Let's chat about the role of rhyme in our favourite picture books.
If there is one question so often asked about kids' books, it's surely whether or not they should rhyme. I have wanted to write about this topic for years, but always thought the answers to this question would be all over the internet. Surprisingly, though, no-one has yet done the question justice. So, then, now is its time!
Let's start with some facts: the strong majority of bestselling children's picture books of all time, such as Where the Wild Things Are, the numerous iterations of Peter Rabbit etc., they don't utilise rhyme. But, then, there are many other best-sellers that do: Dr Seuss is surely one the greatest examples.
And, well, these first two lines set the theme for this entire blog post. So much that we could wrap it up here and conclude that "it doesn't matter whether your children's book rhymes, you just need a good story and lovely illustrations",  but that wouldn't be much fun, would it?
Instead, let's pull apart the role played by rhyme in kids' books, and see if this might bring us closer to an answer.
This blog will address the following five questions:
What is the concept of rhyme in children's books?

Which children's stories use rhyme well?

Which children's stories don't use rhyme well?

What are some substitutes for rhyme?

How do I get better at writing rhyming stories?
It's time to rhyme! Or maybe it isn't? Let's find out, shall we!
1. What is the concept of rhyme in children's books?
Children's picture books are very much about engagement. For very young readers (three years and younger, especially), short attention spans are a perennial challenge. Many new parents shy away from reading to their kids because they struggle to keep them engaged. This is disappointing, but common, and is a problem many talented authors are actually well-versed at solving (more on this later).
Rhyme originally made its way into children's books because of its parallels with song. Everyone knows kids find it easier to engage with the rhythmical tunes played by the likes of The Wiggles. There is just something about flowing and rhyming language that is catchier, more memorable, more special, and just more fun for children to behold.
Kids' books that use rhyme well are truly special – and also truly unique. These books manage to weave together a story, a theme, a message, and a memorable sense of occasion, all whilst deploying a standard of written craft that many writers can only dream of. The trick is to not merely create rhyme for the sake of it, but to create rhyme to embellish what is already an accomplished story. And it's not so much a trick, actually. It's more a magic act, because so few authors actually manage to pull it off.
We should consider rhyme in children's books to be like the conductor in an orchestra: it sets the tone and the tempo of the language; but the band itself should still manage to sound beautiful and engaging, even if the conductor is no longer there. He/she simply adds the absolute finesse and polish that makes everything come together.
2. Which children's stories use rhyme well?
I don't want to make this a ranked list, so instead, let's list some books that really got rhyming right, but in no particular order. To keep this objective, too, I won't mention any that were published by Ethicool Books 😉
Here are five bestselling kids' books that rhyme:
 3. Which children's stories didn't use rhyme well?
This isn't a naming and shaming list, so let's not list actual books that got it all wrong. After all, they must have been published, so someone, somewhere, liked them. Rhyme is incredibly subjective, remember, so with this in mind, here are my own subjective thoughts on where rhyme just doesn't work.
There are some major "don't do it" considerations when looking to write a rhyming children's book. Here's a list of three things to always be conscious of:
The story comes before the rhyme: this to say, if you can't sustain a rhyme without losing the consistent thread of your narrative, you're doing it all wrong. Rhyme is an embellishment for the reader, it's not the main ingredient in your children's book.
Don't pick words just because they rhyme: some of the least successful children's book submissions I've read use rhyme in an outwardly deliberate It's overbearingly apparent that the author has set out to write a rhyming story and worked to maintain the rhyming cadence at all costs. In the worst examples, some words are even used completely out of context and hardly make sense in the story. Some other examples of problematic rhyme are where it's clear the story has been bent and contorted to allow rhyming words to creep in. If this sounds like you, take a deep breath and start over. You'll get it right in the end!
Don't rhyme too much: once you've got the hang of it, it can be all too easy to get carried away and to start making every third or fourth word rhyme. This can make your story really erratic and jumpy, and almost always dilutes the narrative. Like everything, rhyme – even when it's done beautifully – should be used in moderation.
4. What are some substitutes for rhyme?
Oh, there are so many! The main one is just a GOOD STORY 😊 There are many picture books that have sold in the tens of millions and they don't rhyme at all. The best example of this is surely Maurice Sendak's Where the Wild Things Are, which has sold some 30 million copies.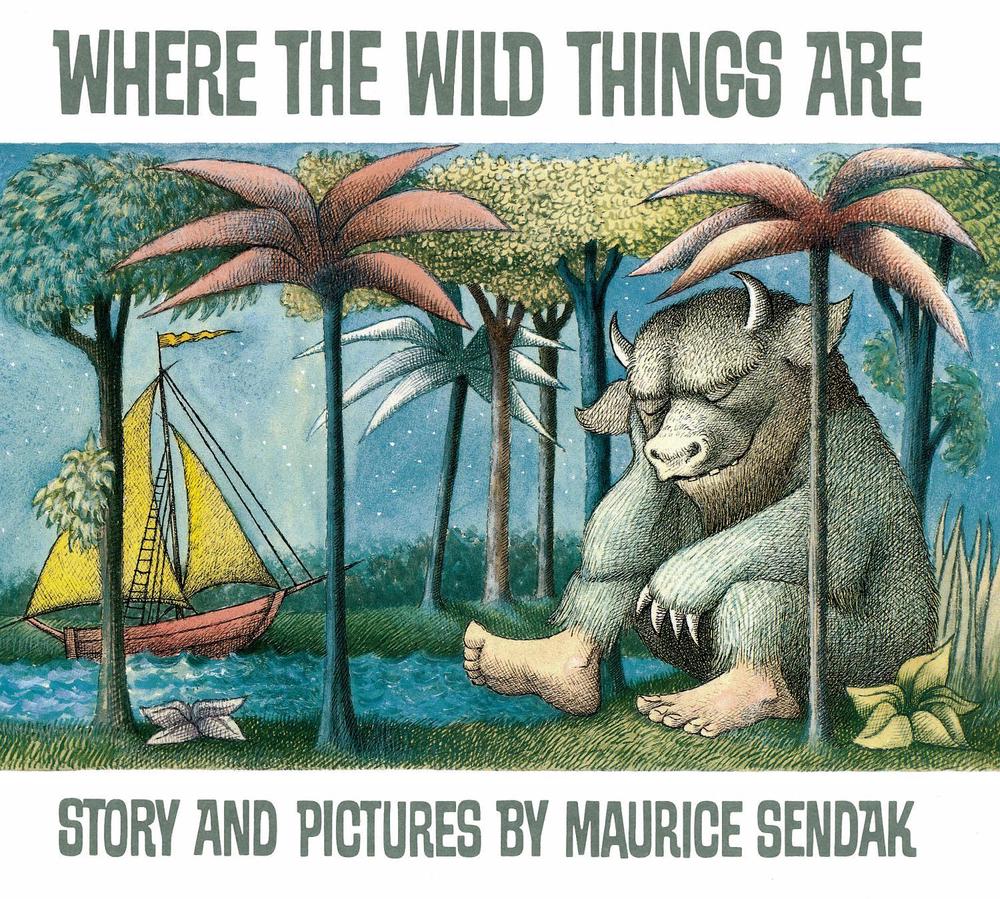 It doesn't have a drop of rhyme, BUT what it does have is a "wildly" adventurous narrative that plays beautifully into the hands of children's boundless imaginations.
Writing is a craft. It is painting diligently with words; it is using the right colours; it is blending the brushstrokes in the ways you wouldn't expect to work… but finding a way that they just do. Writers are artists, then, just as much as painters are. We simply use a different medium.
There is a way to create "rhythmic" language, too, without the use of rhyme per se. When it's done well, it can be just as effective in engaging the reader.
One of my favourite non-rhyming sentences in my own work comes from My Rainforest Classroom:
"These vines and birds and rivers, and these lions and tigers and lizards, they were here before all of us. They have seen the world in all its colours, fished gently in all its streams and jumped between the branches of its trees. They want to show you just why - welcome to our Rainforest Classroom!"
I created this sentence to have an inherent flow, but I specifically didn't want to use rhyme. It's preceding story, Remembering Mother Nature – whilst it has been very well received – is an entirely rhyming story and I like to mix things up. I also wanted to test the public response to two stories that explore the same overarching theme, but one with rhyme, the other without. For the record – and, admittedly, it's early days yet – the rhyming story is capturing a notably larger audience. Remember, though, this is just one example.
The point is: there is an eternal substitute for rhyme in children's books and it's well-written prose. That's easier to say and much harder to do, but it is the truth. If you use endearing wordcraft to shape a beautiful story, you don't really need rhyme. BUT, if you can somehow do this, as well as seamlessly interweave some rhyming elements, you might just be onto a winner.
5. How do I get better at writing rhyming stories?
Without a shadow of a doubt, you grow your vocabulary. The broader and deeper your grasp of language, the greater your repertoire of words, and the more likely you'll be to find some that will neatly join together. In the absence of an amazing vocabulary, though, there are some ways you can cheat: try using a synonym finder. If you're stuck in a sticky spot and you know the meaning you want to convey, but can't find a word that fits just right, embarking on a synonym search can really help you out. Even if you don't find the perfect word, you'll more than likely come across terms you've never even heard of and these might help you down the track.
The other thing you can do is practice writing some song lyrics. "Uh, what?" you say. Yes, you read that right. Forget your audience for a few hours and just focus solely on playing a tune through words. Song is the basis for many of the best-known rhymes on earth. Song lyrics are flowing, catchy, and memorable. They're also generally easier to write because there is no need to be overly concerned with telling a story and/or sustaining a complex narrative flow. Once you begin to feel more comfortable with the pure creation of rhyme, you can begin to insert a narrative into the language – this is the point it starts to become much harder, but a whole lot more rewarding.
My final tip might be the most obvious of all: it's to read. Read more, and then keep reading. The more you read, the more your mind is exposed to different methods of creating effective rhyme, and the more likely you'll be to think outside the box. The most beautiful rhyming children's books are the ones that break the mould; the kind of stories that create the most unexpected – the most simple and yet complex – combinations of words.
Remember: in all but a few examples, the greatest writers on earth are also the greatest readers.
____________________
Think you've written something special? Ethicool is perennially open for submissions. Get in touch here.